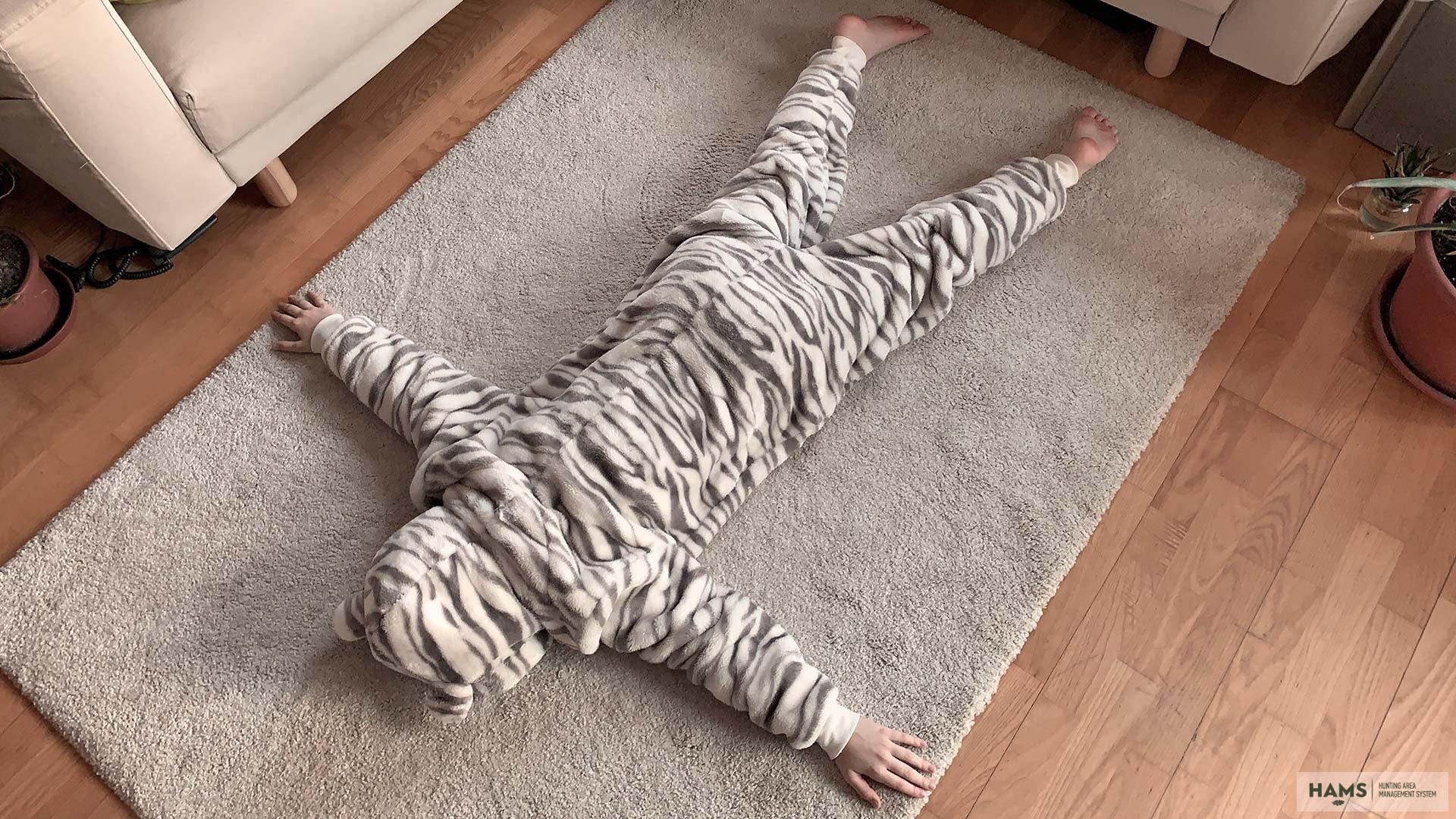 The HAMS Guide to Hunting Related Things To Do During the Lockdown
These are difficult times for sure, and self isolation isn't easy. As a community we're more inclined to be outdoors than indoors - that's for sure (stir crazy comes to mind:)). So here's our little handy HAMS guide to things you can be doing that are at least hunting related. If it stops another self-inflicted bowl haircut or someone pouring vegetable oil on their kitchen floor (really!) we'll have done our job…
Deep clean your shotgun or rifle
Yep, that's right. You should be cleaning your rifles and shotguns after every hunt or shoot (use). For those of you wanting some pointers check out this video here:
https://www.youtube.com/watch?v=BgJ9jU8Yu90
If you are interested in seeing the differences in methods and tools, you should consider watching this tutorials from the amazing, majestic and often scantily clad @brucesshooting on the necessary accessories for gun cleaning: 
Reorganize (and fix) your gun accessories/utensils
There's always that bit of kit that doesn't quite get the love and attention it deserves. Well, now's the time to get it sorted.
Clean and hang up your trophies
There are always a number of jobs that get put off and I know a lot of you have trophies that have been waiting to go up on the wall for far too long.
This is definitely a job that often gets put off ("I do not want that in my bloody kitchen sink!!!")
Read more articles about wildlife management on HAMs.ONLINE
Come on, it wouldn't be a HAMS article if there wasn't a little self promotion. So, go on, go have a look through the articles we've already published in our blog. There's something for everyone - honest. And if you'd like to see something that's not there by all means let us know and even better we would love you to write it.
Check out these to start with, topics that never age, never go out of fashion:
Try out a new game meat recipe
Or try something new yourself – like how oranges and pheasants go together, or pears and mallards or...
There are some incredible recipes involving game meat and here at HAMS we're tired of people seeing it as a niche meat. It's healthy. It's ethical. It's tasty. So be sure to try out some new game meat based recipes. You may even discover your inner Gordon Ramsay…
And be sure to check out these amazing chefs on Instagram:
Check out the @hamsofficial Instagram page
There are plenty of things to do on the page from (obvious) checking out all the great photos we share, to regular quizzes, polls, questionnaires, competitions and the now-famous Post of the Day where you can read about different people from across the community and how they got into hunting and shooting.
Learn other culinary things
Ever wanted to try your hand at gutting, plucking, preparing, cleaning..? Then give it a go. The more things we try, learn, achieve during this time the more we can look back on it (when it's thankfully over) and think of it as time that wasn't wasted.
Buy some seeds and grow your own herbs/plants
It's something so many have meant to get around to doing. Well, I for one have a new greenhouse on the way. Whether I'll be able to put the bloody thing up is another question but my intentions are certainly good. The less we have to rely on someone else for these things the more independent we are. No bad thing in these times...
Paint, draw, write; be creative
Ok, so maybe the connection to hunting is a little tenuous here but it really depends on what you end up creating. As you'll know from the HAMS Insta page there are plenty of budding and seasoned artists creating wonderful evocative artwork with hunting and country pursuits as their themes. Why not try your hand at it?
Organise your (hunting) photo archive
And start to create the ultimate hunting diary just like the old days when globe trotting hunters wrote amazing diaries about their hunting trips, experiences, and the cultures and people they met. 
It goes without saying but we'll say it anyway, HAMS is the perfect tool to store and organise your hunting memories and pictures. 

Reviewing hunting law changes
If you're having trouble sleeping, if you really can't get that nagging thought out of your head, maybe it's time to review the changes to hunting laws. Depending on what country you're in (I'm thinking of you my beloved Italian friends) that may take more time than others. And (forgive my brevity) it's always good to know where we stand and what changes are on the horizon.  
Freshening up species recognition
Judging by how well some of you did with the bird species quiz you seem to already know your stuff. For the rest of us, and I know I can certainly do with some refreshing, let's use the time to brush up on our species knowledge.
Watch some hunting related films/documentaries/shows
If you haven't already I can highly recommend the following films (and if you want more drop me a line. I have a long list that will keep you going through the lockdown and then some…):
The Happy People: A Year in the Taiga (2010)  Beautiful, lyrical film
Hunt for the Wilderpeople (2016)  Just plain, darn funny
The Eagle Huntress, Documentary - though some question its veracity it is still an interesting and beautiful film to watch
Walking Out (2017) Gritty, beautiful film about a father and son bonding during an ill fated hunting trip
If you're not and haven't seen the following shows and are missing a taste of the great outdoors then be sure to check them out:
Meateater
Winchester and Drury's Natural Born
Jim Shockey's Outdoor Adventures
Look up some scientific articles that are interesting to you
There are plenty of great, engaging scientific articles out there which are more than worth taking the time to read. Having an understanding of what we're doing, why we're doing it, the ethics and science behind it makes us all better hunters.
Or simple read some nature or hunting novels
Be sure to check out the cracking selection of books on offer at https://www.quillerpublishing.com/. 
It's not hunting related, rather just about living in the countryside and rearing sheep, but James Rebank's, The Shepherd's Life is full of heart.
Teach your (hunting) dog some cool tricks 
If you're fortunate enough to have a garden or live remotely enough to be able to get outside with your faithful four legged friend now's as good a time as any to teach them some new tricks, or even work on refining some older ones.
Exercise (either inside or alone outside); it never does any harm :)
The rules are different in different countries but one thing is for sure, the healthier we are the more chance that we'll get through this situation both physically, but also, mentally healthier. Whether it's indoors, in your garden or locally try and maintain your health levels. Hate to sound like your school teacher here but we do care…
And finally, because it's always good to save the best for last… Sign up to HAMS!
It's wonderful for us to see how many people love using the system and the benefits they get from it and we'd love to see you benefitting too. You can even try it out for FREE for the first three months. NO strings attached. NO catch. Go play around. Add photos. Add your memories, plan your next shoot or hunting trip, manage your trailcam, check out your stats. The list goes on and on and… You get the idea...  
---
Okay, so that's our list. For now. As always, if you've got any tips or ideas for things we could or should be doing during the lockdown be sure to follow our Instagram account @hamsofficial and drop us a message. We've said it before and we will continue saying it again and again but we really do appreciate the continued support of so many of you. Stay safe!