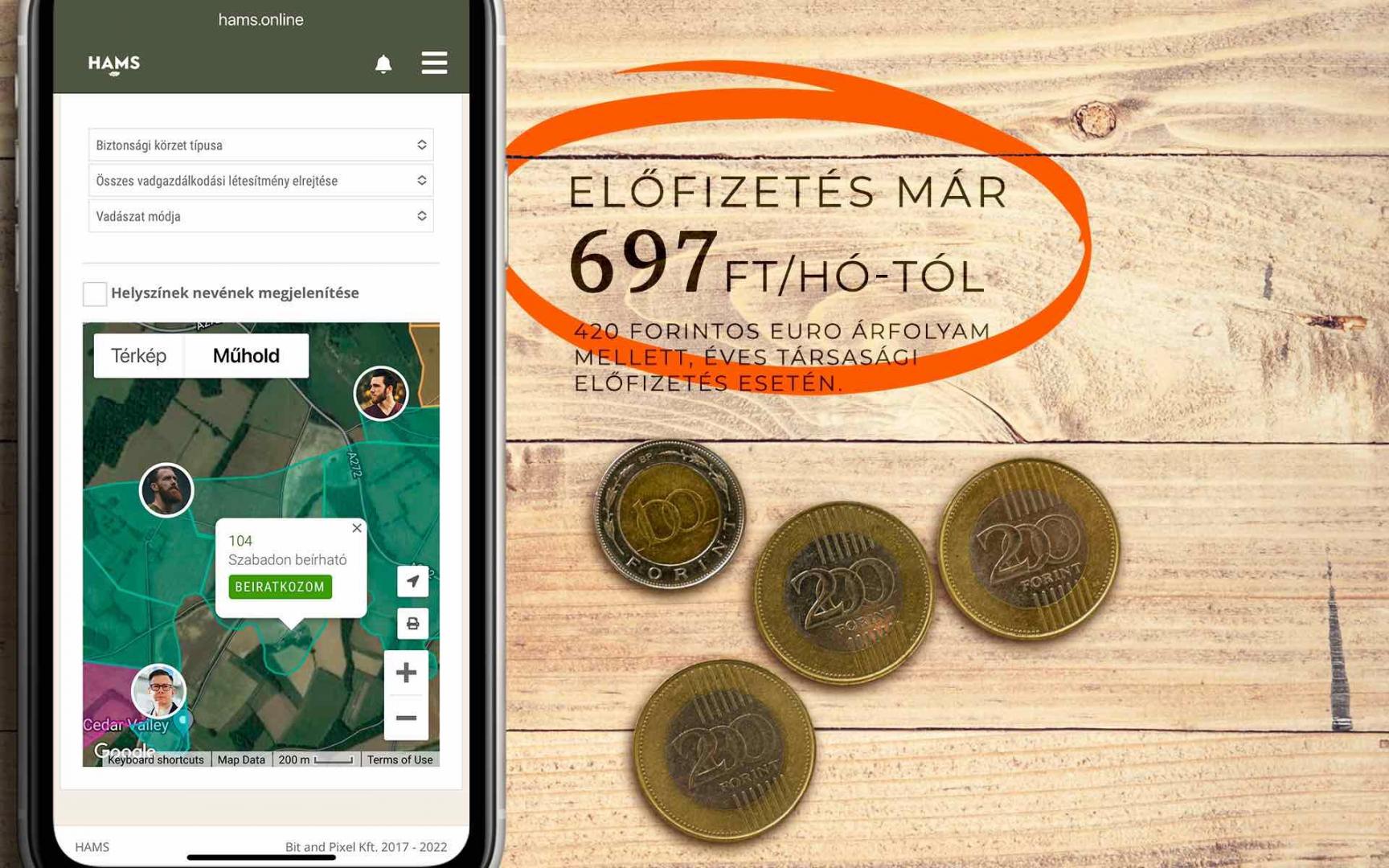 New subscription fee structure, same benefits HAMS.online
Reading time: 5 minutes
In these uncertain times, we are keen to do what we can to support our users across the world and as we've mentioned in various interviews one way we can do this is to change our pricing structure whilst still providing the same great benefits. Therefore, we are proud to introduce our new pricing plans and have reduced our subscription fees as much as possible. With the new subscription fees HAMS.online provides the best features for the best value and is one of the most affordable as well as the most advanced, most comprehensive, habitat and wildlife management software.
The new price structure and plans
Estate/land/club subscription

Yearly plan: €19.90 / user (yearly renewal)
Monthly fee: €2,90 / user (one time subscription, valid for 30 days)
Private subscription
Yearly plan: €59,90
Monthly plan: €5,90
We have kept the 30-day free trial for new registrations. During the 30-day trial all features and functions of HAMS.online are available to test and to try without any limitation.
Changes in the estate/Land/club subscription
To have an estate/land/club subscription you must register an "Estate account". An estate account provides all features and functions that a hunt/shoot club or land manager needs to organise guests and members, land activities, habitat and wildlife management. Also, to plan and track game and wildlife management activities while reducing admin.
Estate account yearly price: €19.9/person/year (this is a 72% reduction). This plan is best for those who manage a land, estate or forest, for staff members or clubs where the members are active hunters and visit the woods regularly.
30 days one time access €2.9 / person. This is the best option for those who go out hunting or shooting once or twice a year, or for managing guests that have no personal HAMS.online subscription.
Managing guests - With the help of invitations. it is quite simple to organise your guests by inviting them to your account by simply just asking for an email address. When organising events and hunts you will need only to select their name from the list of invited guest hunters. If your guests would like to manage and track their trophies properly, you can attach and connect your trophy tag numbers to the antlers for example. This way the issue of mixing trophies just disappears as the tracking is easy and properly administered.
Registering an estate account stays free, we keep the estate data according to our Terms and Conditions.
We must revoke the free estate admin account option. In the past for the person who registered an estate or club to manage we provided a completely free user account. Due to the drastic reduction of the prices and free account option lost its meaning and use therefore land admins after the 30 days free trial must subscribe to a yearly subscription.
Introduction of adverts - The new subscription fees are so low that we must balance the lost income with the introduction of adverts. We do our best to keep the adverts relevant for you and to reduce their number as much as possible.
Changes in private subscriptions
If you want to have a HAMS.online subscription you have an absolute and limitless control over it you will need a price subscription. With a private subscription, you can be a member of multiple hunts clubs, estate accounts without requesting the land or club to purchase a subscription for you. You can keep your hunting memories, images, locations and stats in one convenient place as long you have a valid subscription.
Yearly plan – the price has been reduced to €59,9 / year from the previous €72 / year. That is almost 17% lower.
No adverts – Due to the price there will be no adverts displayed. You can join with your account to as many hunt clubs as you wish to without any limitations.
Monthly plan – for €5,9 / month. A monthly plan is a good option for those who are not regular hunters or shooters and visit the land only for a certain few months long time period.