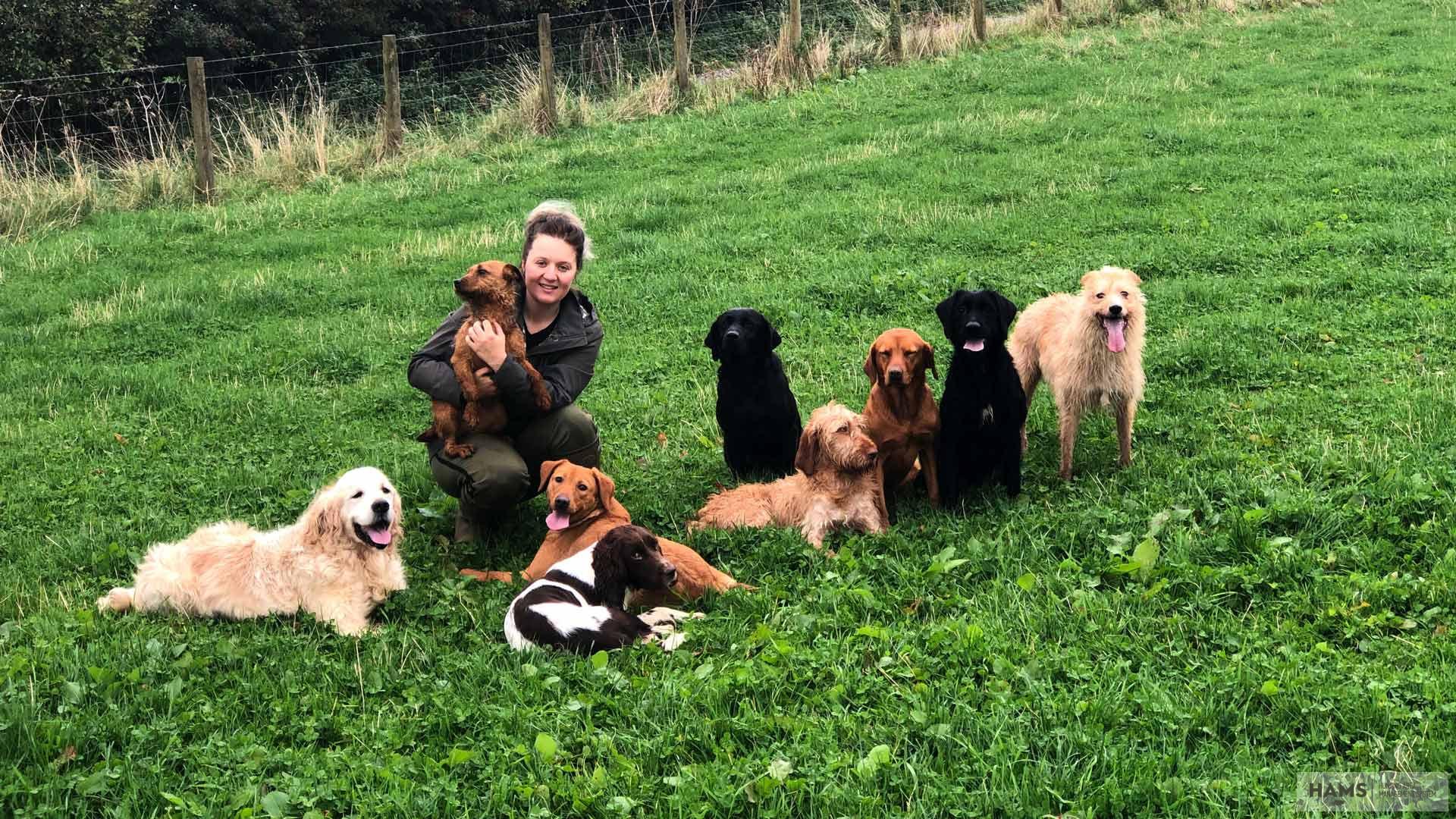 If we are really the ambassadors of what we love...
Okay, so I'm going to start this guest post with a few questions and I'd love you to answer them - honestly - because for a lot of us we often forget the reasons behind what we do.
Why do you love field sports?
Do you promote your reasons for it?
Do you remember when you shoot game what the real purpose of it is and what it contributes towards our environment?
Do you make a conscious effort to respect that animal?
Do you encourage those who are unaware of country life goals and morals to understand them a little more?
This year there has been a lot of back and forth between those for and against hunting (as there always has been and I'm sure always will be). But there's a lot of things we do and can do that will make our voices heard even louder, and it would be great if more people could understand that power.
Wouldn't it be great to open the eyes of some people? To show them why what we do is actually a good thing for conservation.
Wouldn't it be great not to be assumed to be bloodthirsty and barbaric? To show them who we really are. To show the world that actually we care for animals just as much if not more than the average person on the street.
Here's something that normally surprises people, but I come from an anti-hunting background. My family was never introduced to what we all think of as "the country way of life" until I took an interest in hunting when I was 14, working on a private yard for hunt horses on an estate that also had a pheasant shoot.
This gave me the opportunity to meet various people who taught me the reasons behind why they took part in field sports and spent the time allowing me to experience the different aspects of it for myself.
Since then I've found that those who are unaware of what goes on and what we are about naturally assume the worst about us.
And unless someone tells them otherwise, why wouldn't they?
Of course, it's easy to presume 'killing' is bad, in any context when you don't really understand anything about it. But can those of us that do hunt truly say we do our part in telling the world about why we do what we do? Do we make sure game is put back into the food chain, or even one better share it with friends and family who may not have tried it before? Explaining to them as we do so where the food was sourced, what's its nutritional benefits are, how it creates a minimal carbon footprint?
I'm certainly not talking about forcing people into changing their beliefs, but shouldn't it be the responsibility of anyone who owns a gun, or works a dog, or manages land, or who eats game and genuinely enjoys the hunt to take the time to educate every once and a while so we can expand knowledge on the world we love.
I think it is.
And then, even more, we can improve the actions and the intentions of those of us already involved in hunting and shooting by reminding them exactly what we are taking part in and why.
I could write thousands of words about what positive contributions field sports makes to the countryside, to the community, to the wildlife, the list goes on and on, but everyone has their own passions and reasons behind this.
What's yours?
So, I think, let's make it our duty to share these passions. Let's make it our duty to protect this way of life.
And let's take the time to educate both the wider public and ourselves as a community that now more than ever needs to come together!
Author @BetterInWellies (Natasha Roberts)
Cover photo is provided by Natasha Roberts