WAAROM ZOU IK HAMS GEBRUIKEN?
HAMS biedt veel verschillende functies die ervoor zorgen dat wildpopulaties, verenigingen en landgoederen efficiënt worden weergegeven en beheerd.
Verhoogde veiligheid
HAMS-gebruikers profiteren van de verbeterde veiligheid van gasten, clubleden en personeel. De zonefunctie van het systeem is ontworpen om u te helpen gelijktijdig verschillende groepen en individuele jagers te besturen en beheren, ongeacht waar ze zich op uw landgoed bevinden.
KWALITEIT VAN HET WILD VERHOGEN
Houd uw wildpopulaties gezond en in goede staat door de conditie van bejaagde/geoogste dieren te volgen en de populatiegrootte en afschot te volgen. Met deze functies kunt u een jaarwildbeheerplan maken, zodat u een overzicht krijgt van de status van verschillende diersoorten in uw omgeving. Op deze manier wordt het beheren van de verschillende diersoorten en populatiegroottes veel eenvoudiger en is overbejaging een probleem uit het verleden!
VOORKOM STROPERIJ
Wilt u de toekomst van ons levensstijl beschermen? HAMS biedt een functie waarmee u alle onbekende bewegingen, geluiden en observaties op uw landgoed kunt opnemen. Controleer eenvoudig de kaart van uw landgoed om te zien wie daar zou moeten zijn en als er niemand bedoeld is om daar te zijn... bel de politie!
EXTRA VOORDELEN VAN HET GEBRUIK VAN HAMS
De beste marketing van uw landgoed is om de beste kwaliteit en kwantiteit wild te hebben en wanneer u georganiseerd bent en uw gasten zich veilig voelen. Wees beter, professioneler en succesvoller met HAMS en geniet van de vele voordelen.
DRIJFJACHTPLANNER
Breng jagen en wildbeheer naar een hoger niveau door nauwkeurig de locatie te tonen van schietpunten, verboden schietlijnen, drijfjachtlijnen en nog veel meer. Upload eenvoudig de veiligheidsvoorschriften en -normen of gebruik onze sjabloon en print uw volledige evenementenschema inclusief satellietkaart en deel het met uw gasten.
WIE IS WAAR?
HAMS zorgt ervoor dat u, uw gasten en uw personeel gevaarlijke situaties vermijden door op elk moment in realtime te laten zien welk deel van uw grond door een jager wordt bezet.
GEAUTOMATISEERD WAARSCHUWINGSSYSTEEM
Als een gast niet heeft uitgecheckt vóór het geplande einde van de jacht, waarschuwt HAMS de landgoedbeheerder of grondbezitter automatisch dat die persoon mogelijk hulp nodig heeft.
---
Latest Hunt Opportunities
Find the best deals, or advertise your hunt opportunities to an international community for free with HAMS.online
HAMS voor landgoedeigenaren, grondbezitters en jachtverenigingen
Leer meer over wat HAMS biedt voor verenigingen, landgoederen en landgoedeigenaren. Het is gratis om te registreren.
Bovendien is HAMS volledig gratis voor de landgoed- of verenigingsbeheerder. Probeer HAMS nu uit!
Leer meer...
HAMS voor JAGERS
Voor individuele jagers is HAMS het ultieme platform om jachtmogelijkheden te vinden en het beste jachtdagboek te hebben. En als je een clublid bent, biedt het nog meer. Probeer HAMS nu gratis uit en ontdek hoe HAMS u ten goede zal komen.
Leer meer...
Onze missie
Onze missie is om een ​​internationale gemeenschap op te bouwen tussen sportjagers en deskundigen met professioneel wildbeheer en duurzaamheid op lange termijn door middel van monitoring en gegevensverzameling. Verantwoord wildbeheer begint met feiten.
Dus praat niet alleen over duurzaam wildbeheer... Onderneem actie!
Lees onze nieuwste artikelen
Onze artikelen behandelen alle onderwerpen, van wildbeheer tot voedsel en actuele kwesties van onze gemeenschap.
Supporting the hunting community is at the heart of what HAMS does and partnerships are a big part of that. In line with this, we are happy to announce our new collaboration with Scottish Land & Estates. 
Covid-19 has hit our community hard and to a lesser or greater degree we have all been affected. Thousands within our community have already lost their jobs around the world with a lot more facing redundancy if the coming season is negatively impacted. Hunting tourism has all but disappeared and a lot of the traditional revenue streams of estates are at an all time low.
As you know, here at HAMS we are focussing on how to support our community, how to reduce costs whilst making conservation and game management easier and better. This is why we have created a free advertising platform for estates, landowners and associates to advertise their vacancies. Everyone who is involved in fieldsports, hunting and wildlife management.
This coupled with the existing features of HAMS which have proven to reduce the cost of administration, and encourage contactless management of guests and staff. 
Our job board provides a platform for both:
estates, syndicates, clubs and lands with job vacancies to fill
People looking for a job.
If we can help at least 1 member of our community then it was worth it. 
If you want to take your part in helping, please share this article wherever you can by clicking on this link: (we should solve to share the article somehow immediately on Facebook.) 
Let's help each other, and make our community stronger than ever.
Here's how to use the HAMS job board...
Not so long ago we were asked by a syndicate to investigate their wildlife management strategy because a decline in their roe deer trophy sizes had been identified.
And, of course, being HAMS, we were curious to see how the management efforts had affected the trophy sizes and the profitability of the land. So we dove deep into 10 years' worth of data , because we were keen to see...
---
"HAMS is a brilliant programme that is useful in the planning of every aspect of gamekeeping and land management, from my use of the system the options are endless, planning of shoot days, buying and selling shooting, finances and land management all from one system, I'd definitely recommend to both single handed Keepers & Estate managers, definitely a way to save time & can make your life a lot easier!"

"HAMS is designed professionally in every aspect. HAMS supports the everyday life of wildlife professionals, solving a number of issues for land and estate owners, gamekeepers, secretaries and shooters. I have personally never seen anything like this before - certainly not at an international level. As the Chairman of an Estate as well as Secretary of a County Chamber and the Master of Hunts for the county, I wholeheatedly recommend the use of HAMS to every person related to hunting and wildlife management and conservation!"

"The new HAMS system was really helpful in getting us on Turkeys. It was easy to reference the spots marked on the HAMS system rather than spending time hunting for the spots you told us to check out."
---
Contact
Onze kantooruren zijn van 08.00 tot 19.00 uur en een van onze collega's helpt u graag tijdens deze tijden
HAMS UK &amp Republic of Ireland Division
HAMS HUNGARY Division &amp Product Development HQ
HAMS USA Division
HAMS Germany Division
Als u vragen heeft, kunt u ons altijd schrijven: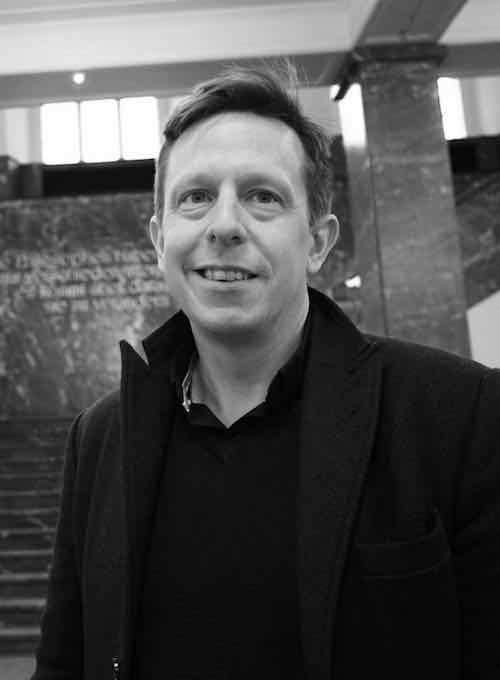 Hi, my name is Alan
Feel free to contact me if you need a presentation or a chat about how HAMS will help you
Tel.: +44 7487 231065
Alan Salisbury
Business Development Director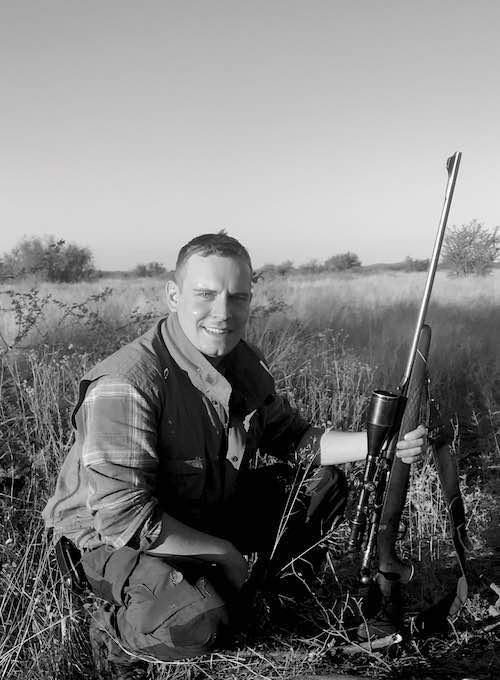 Good morning!
If you have a technical question or an issue contact me as soon as possible. We are here to help.
Tel.: +36 30 950 33 82
István Lakatos
Product Development Director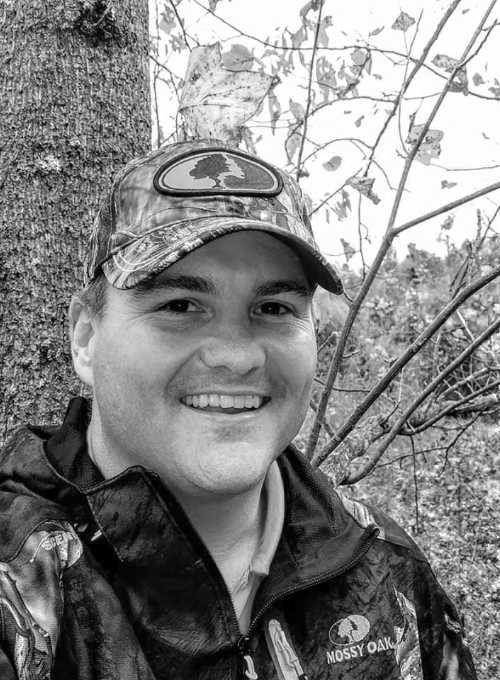 Hi,
I'm excited to bring you this revolutionary system for land management, hunting and shooting.
Tel.: +1 5027245314
Stephen Ruckman
U.S. Business Development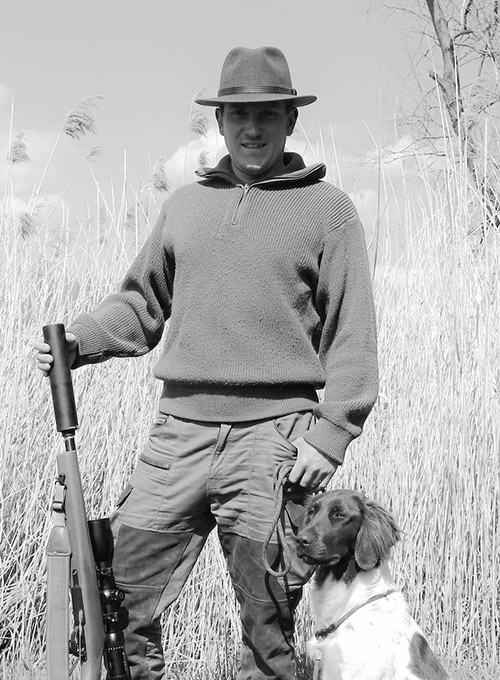 Horrido!
Wenn Sie Fragen zur Verwendung oder Funktion von HAMS haben, rufen Sie mich gerne an!
Tel.: +49 151 12713492
Henry Fuhrhop
Germany Business Development